Victory A11 Cabin
En provokation både i utseende och i komfort ombord.
Det är en hel-aluminium båt som är gjord för riktigt tuffa tag med en vikt på 4,800 kg + motorer och en skrovvinkel på 21 grader. Det finns plats för 10 personer att sova och alla bekvämlgheter för en skön båtsemester finns ombord.
Hytten är något förskjuten för att skapa en bekväm passage mellan det stora akterdäcket med L-soffan fram till soldäcket på fördäck. Möjligheten att utrusta båten som du vill ha den är stor då tillbehörslistan är diger trots den rikliga standardutrustningen.
Specifikationer
| | |
| --- | --- |
| Längd, m | 10.6 |
| Bredd, m | 3.25 |
| Bottenvinkel, grader | 21 |
| Motortyp | Utombordare |
| Max motorstyrka, hk | 900 |
| Vikt, kg (exkl. motor) | 4 800 |
| Tankvolym, liter | 1 000 |
| Antal personer, st | 10 |
| Marinaluminium | 5083 |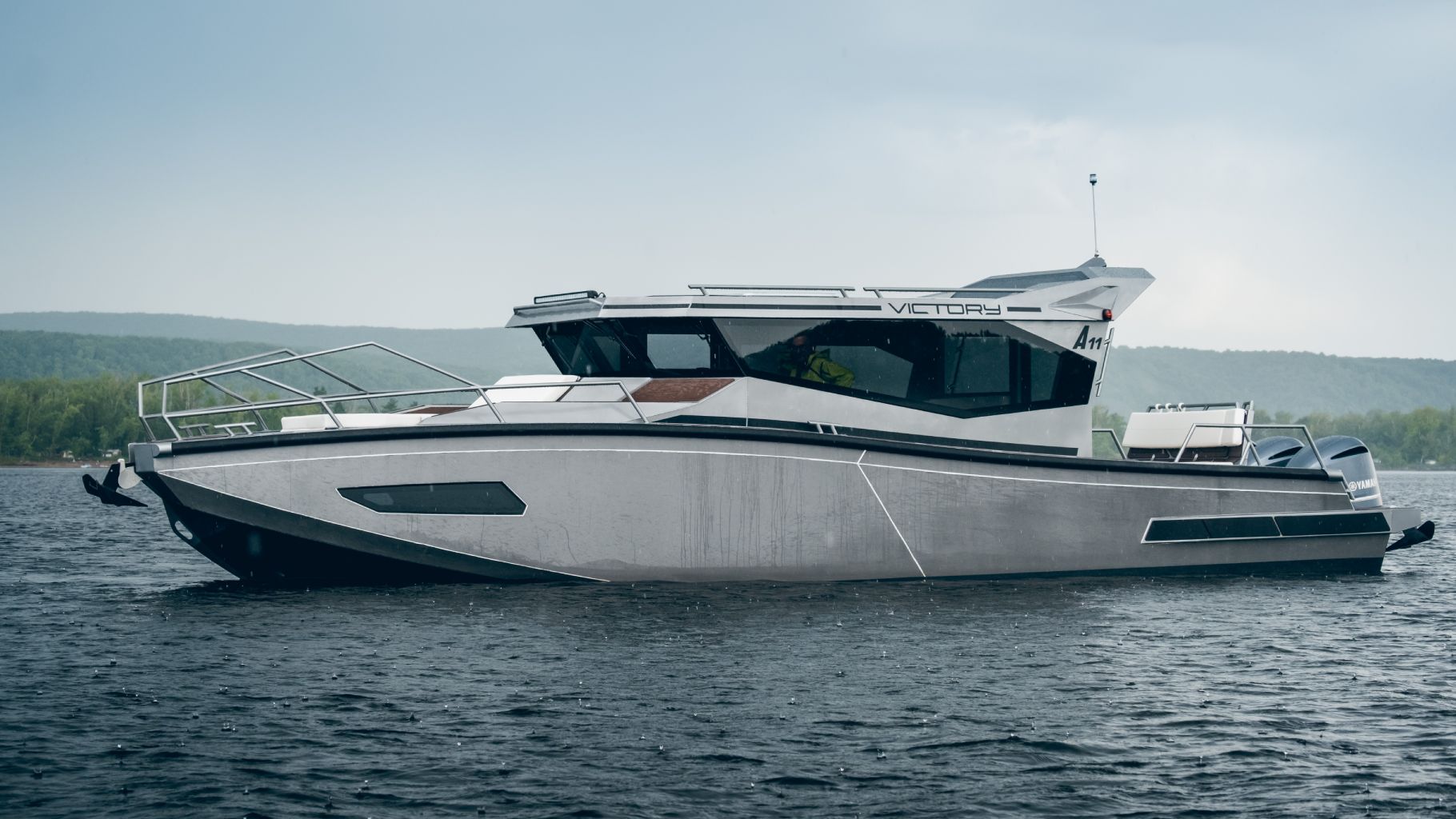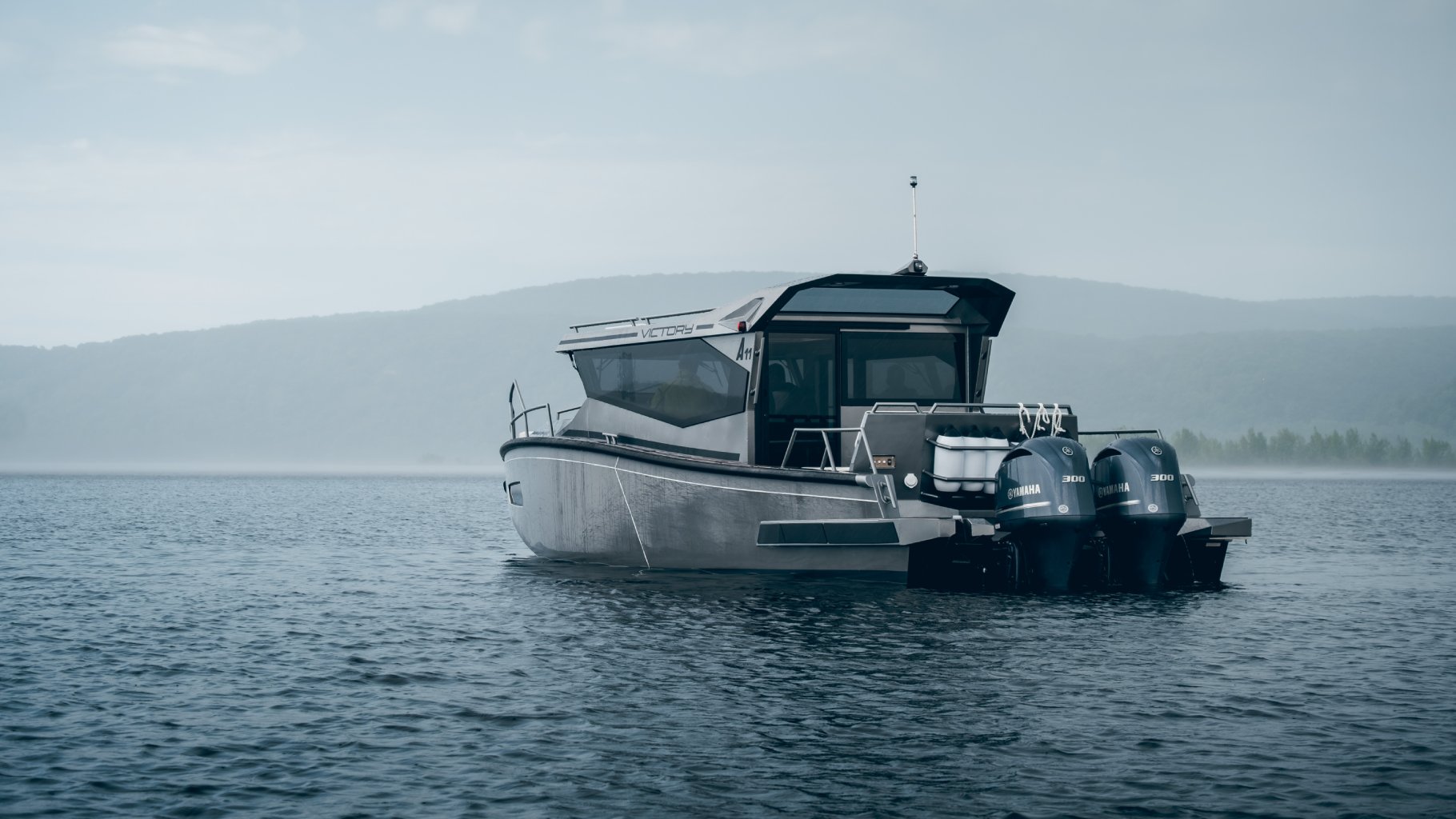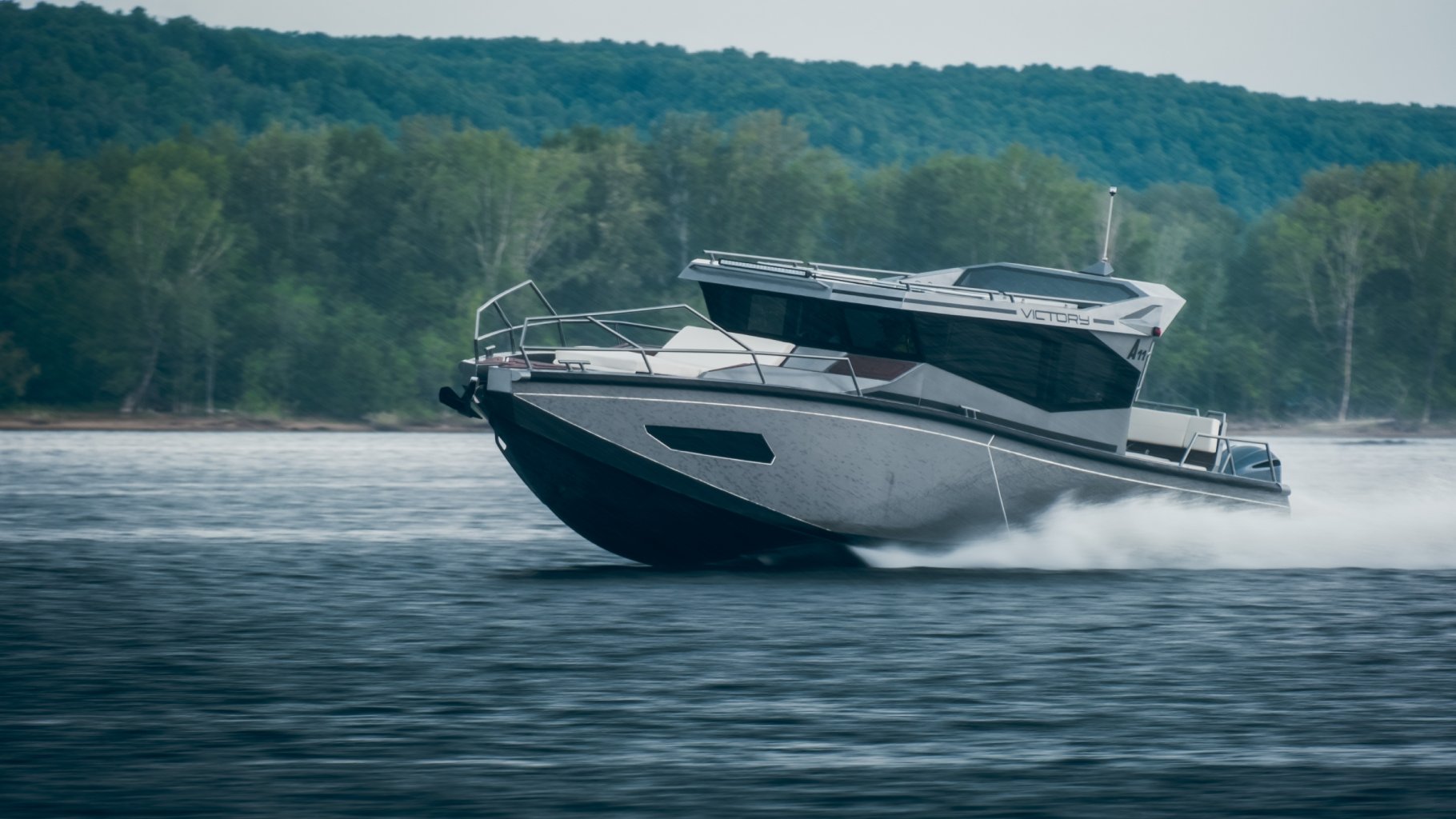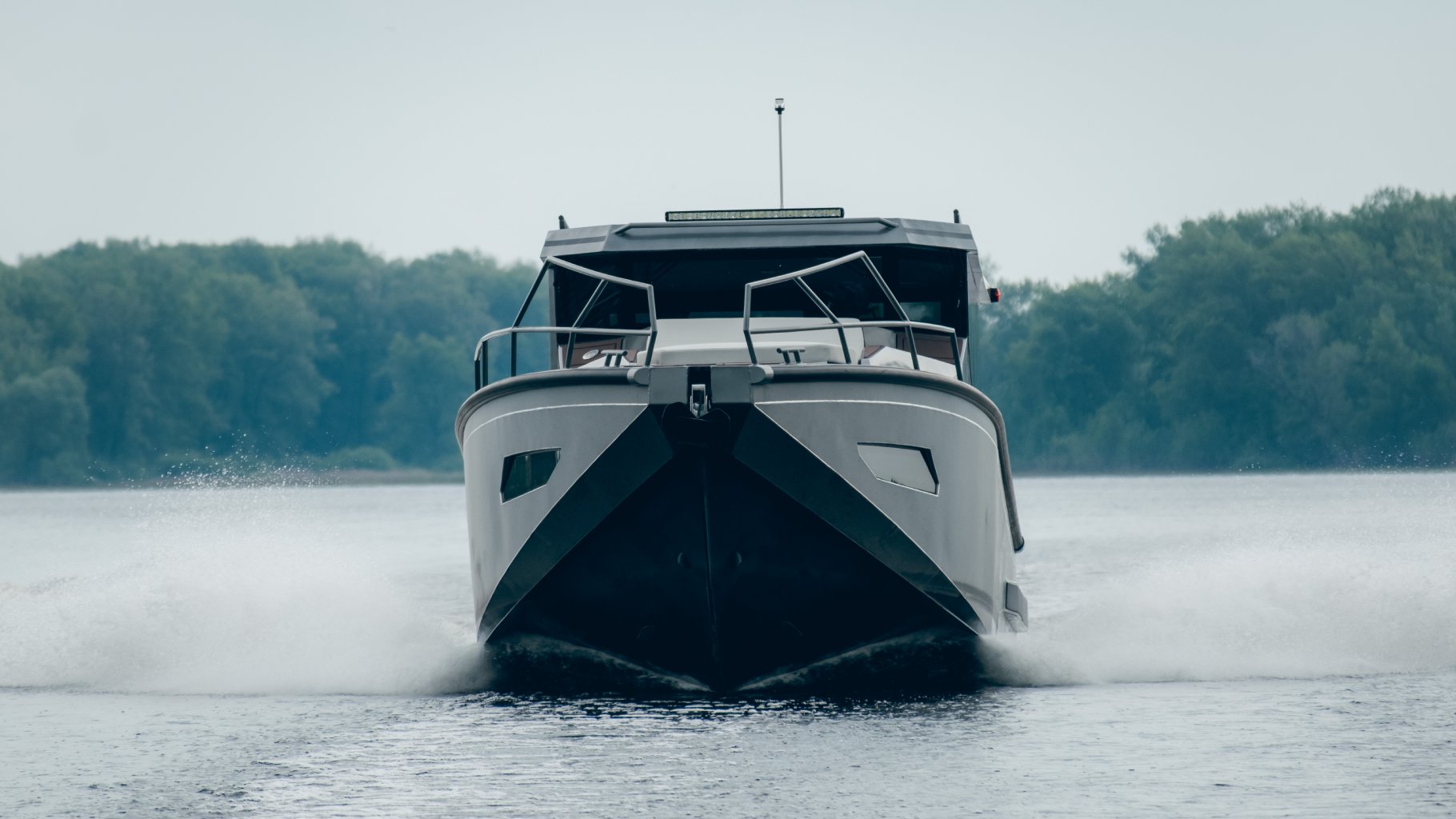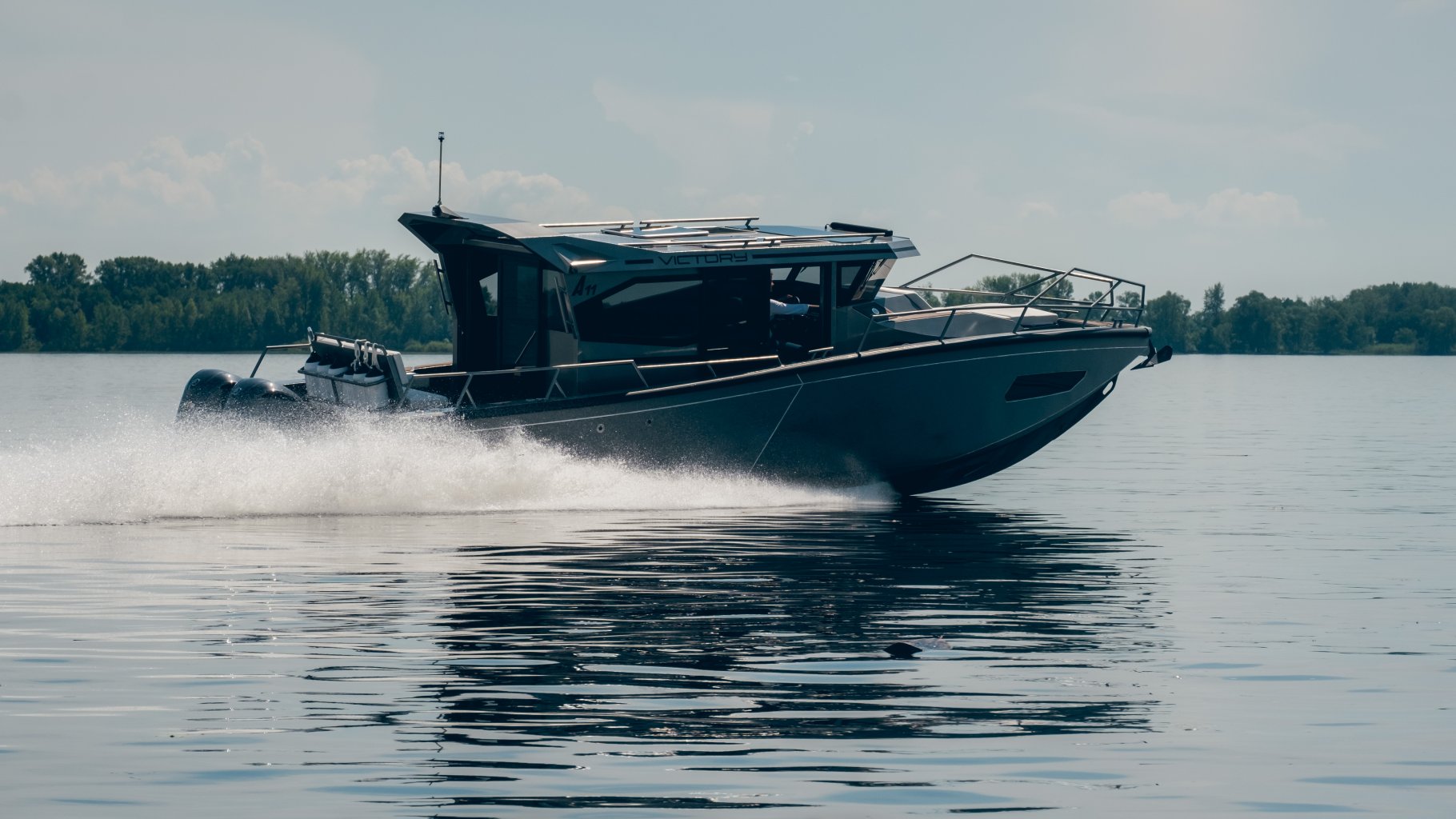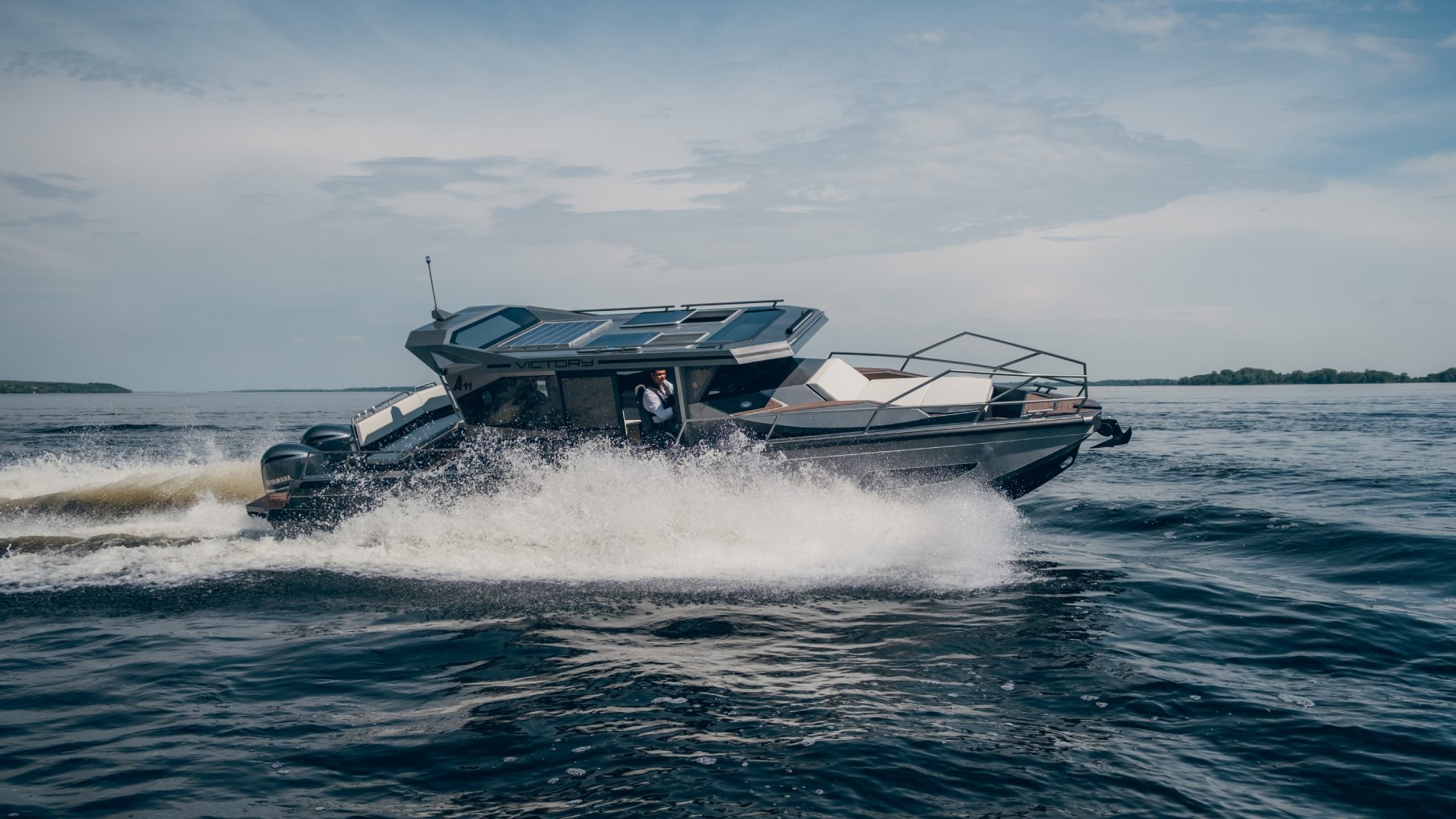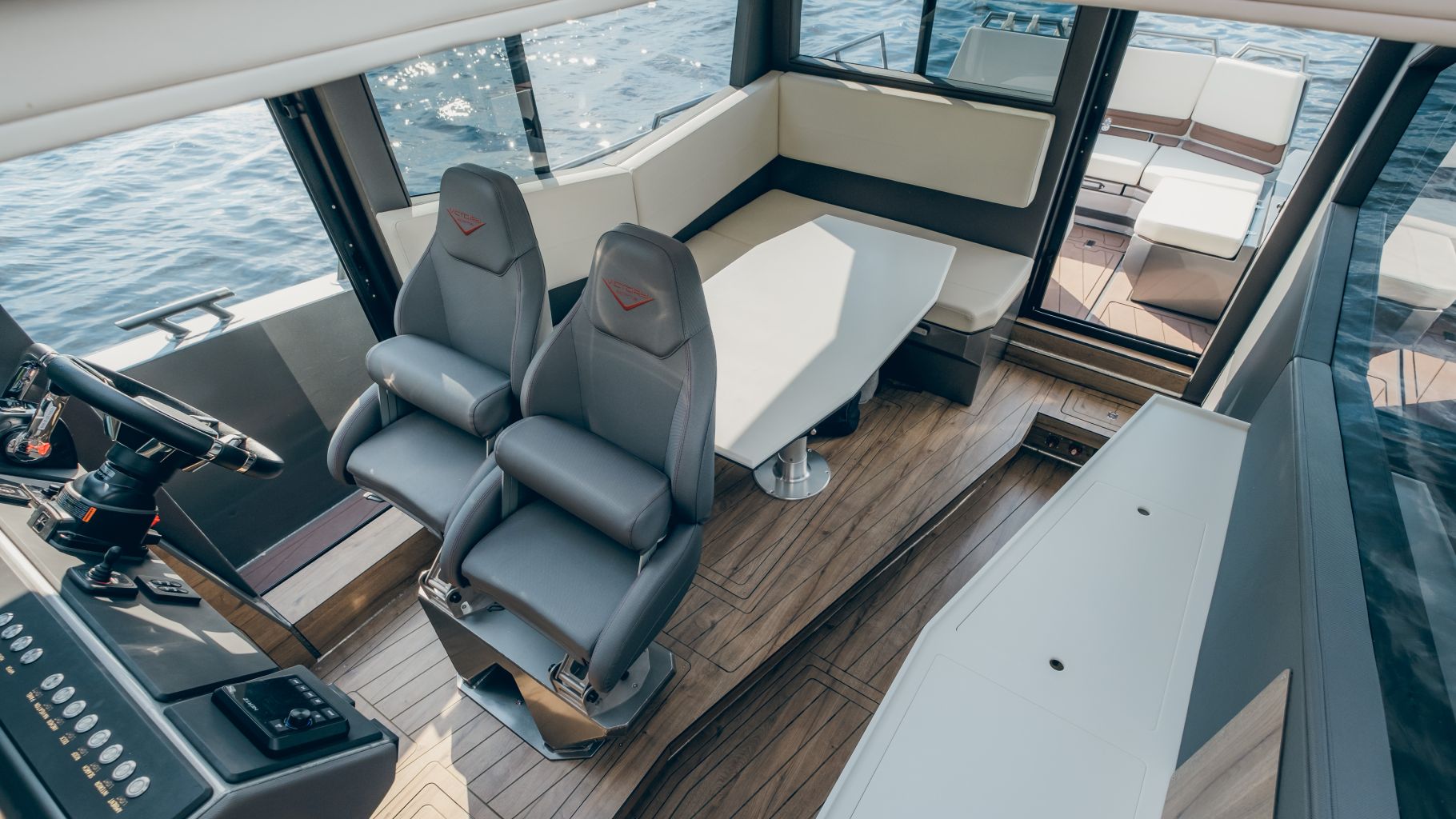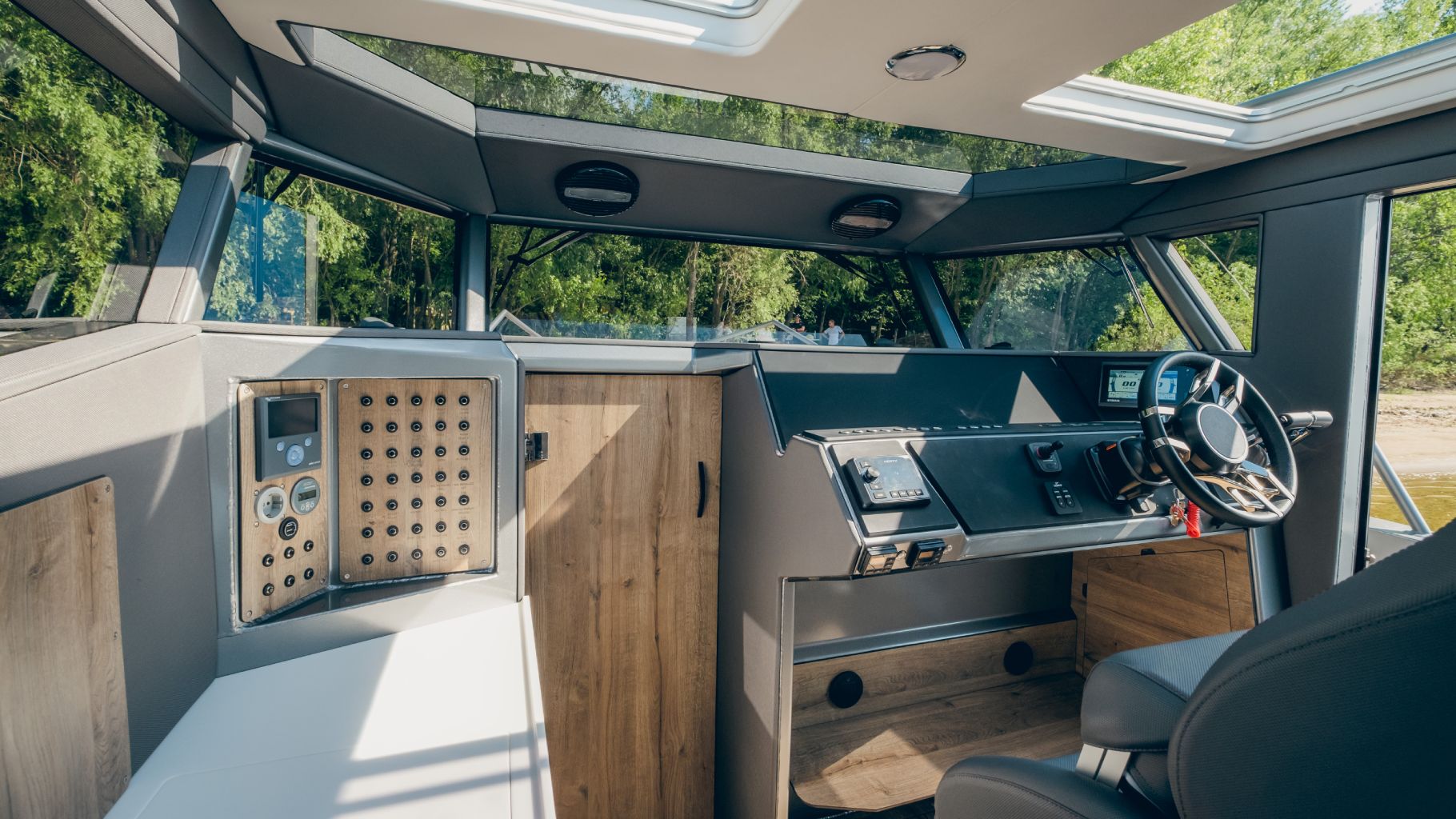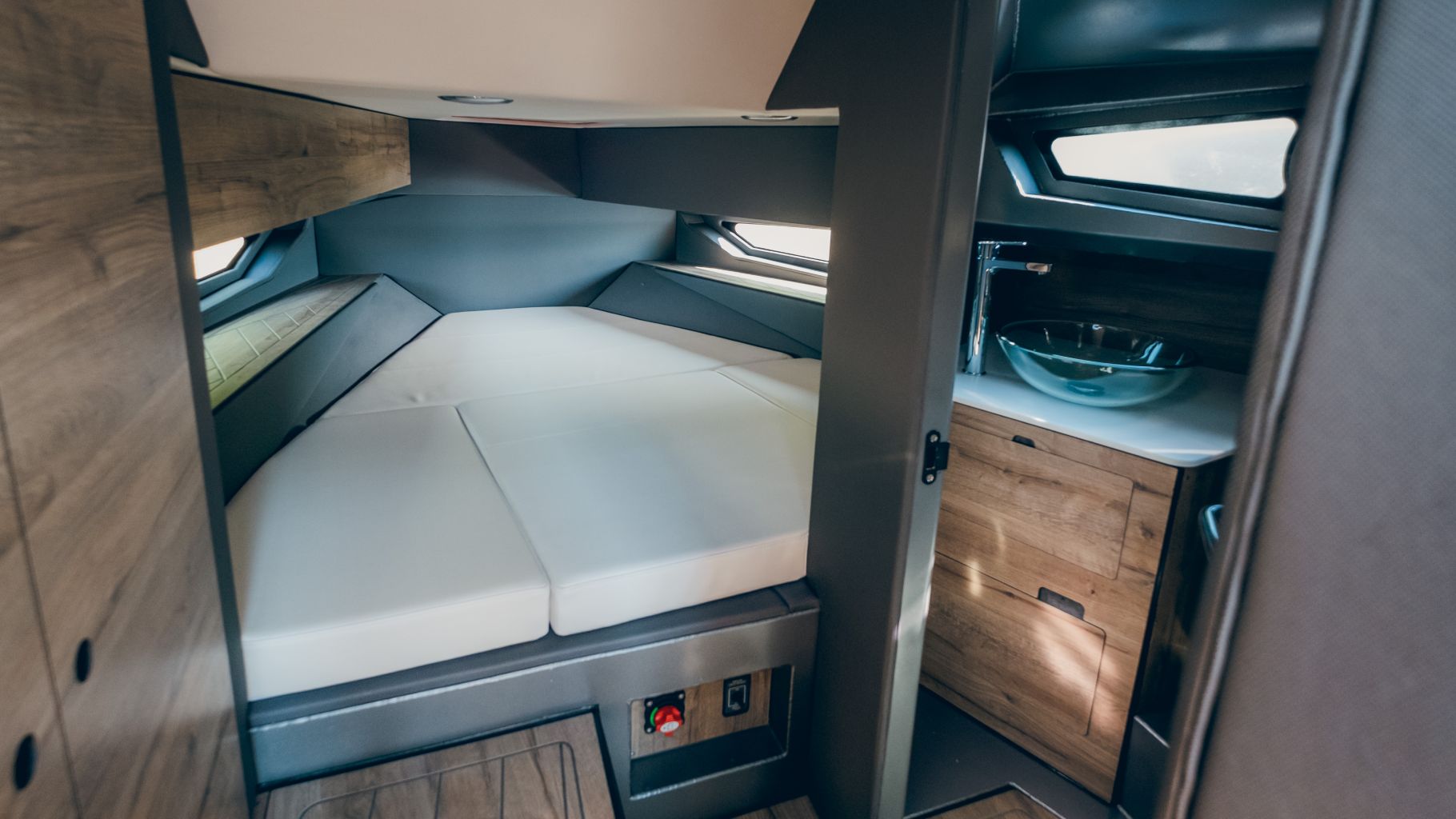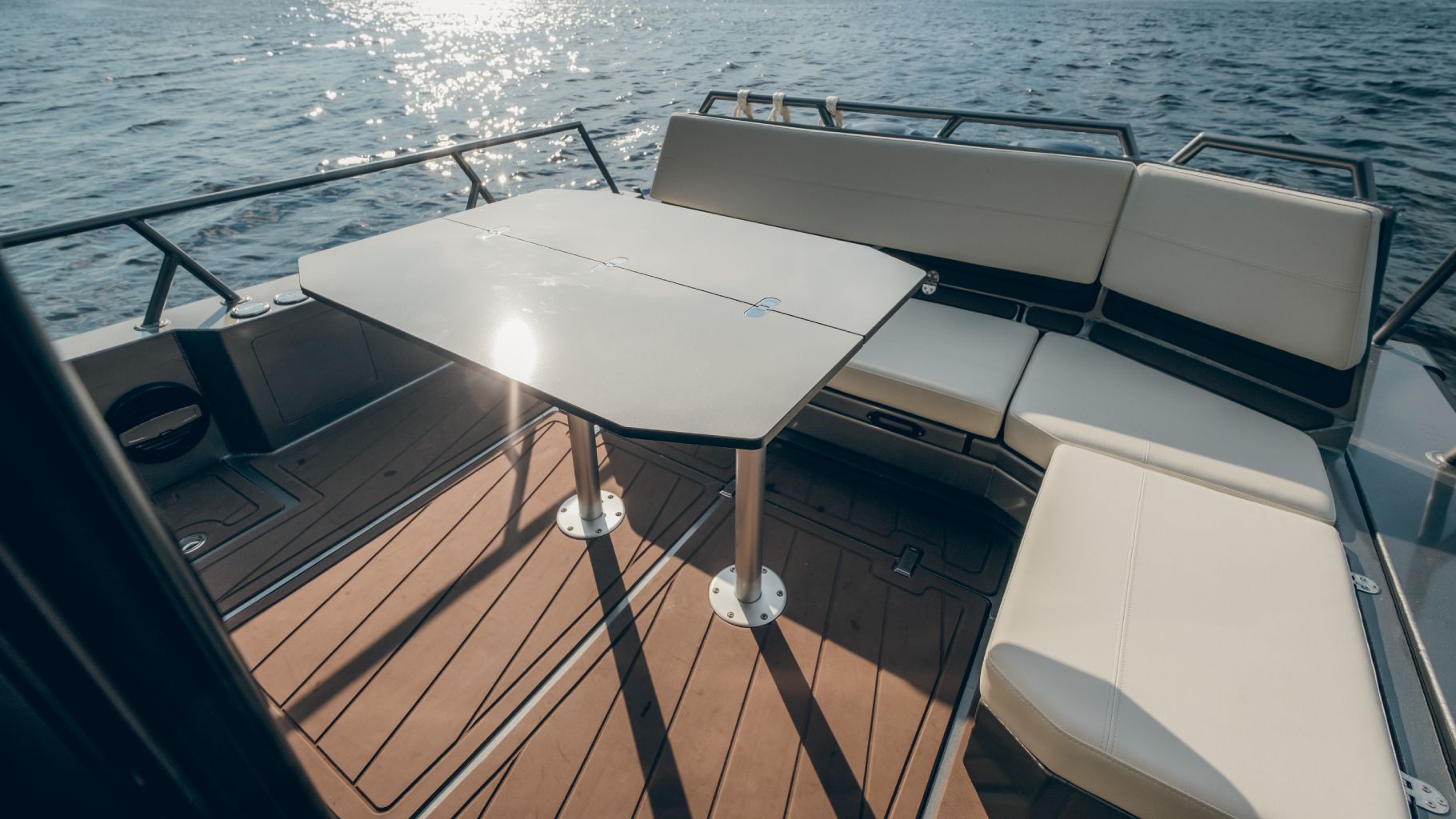 Durable hull
A11 has a reinforced power structure to provide additional rigidity and strength to the hull.
Manual TIG welding
Victory Boats hulls are pre-cut using plasma cutters and all seams have double-sided welding.
Marine alloy
We use 5083 aluminum alloy that is highly resistant to salt-water corrosion.
Easy access
A walkaround with safe passageways makes the life onboard functional and safe.
Driver experience
The steering console can be equipped with an Information Display screens (2 x 16 inches).
Additional recreational possibilities
The spacious fore cabin that comfortably sleeps two persons.
For the best moments with friends
A perfect place to socialize and entertain guests is by the L-shaped sofa and table in the rear.
Kitchen module
Extend your comfort onboard with cooking possibilities. The optional fixed kitchen module.
Toilet and shower compartment
Fully enclosed toilet compartment with the standard toilet bowl and shower compartment.
Aluminum hull (5083)
Deck and cockpit painting
Heavy-duty side fenders
Heavy-duty transom for two outboard motors
Fender basket
High-resolution deck safety railing
Integrated ladder to the hull
Place for bow thruster
Place for anchoring system at the aft and bow
Place for sundeck at the foredeck
Convenient side passage
Aft deck with comfortable seating
Aft corner sofa
Storage space in the stern sofa
Hatch at the aft for accessing the electrical systems
Double cab access (stern and side), sliding doors
Deck trim with soft EVA material
Tempered glass 8 mm
A pair of hatches above the cockpit and a hatch above the sleeping place in the cabin
Windshield wipers (marine series)
Deck wash shower
Quick self-draining deck
Navigation lights
Stationary 750 l gas tank
Fresh water tank for shower and kitchen 115 l
Fresh water tank for deck washing 50 l
Gray water tank 100 l
Heater tank (diesel) 60 l
Sleeping place
Wardrobe
Toilet with built-in shower and porthole
Steering place for navigator and passenger
Space for navigation (2 x 16 inches)
Black Soft-Touch control console
Backlit control buttons (IP67 protection)
Interior lighting
Leather steering wheel Isotta
Corner sofa for passengers
Storage space in the corner sofa
Big table
Spradling Diamant upholstered interior
Decorative flooring with wood texture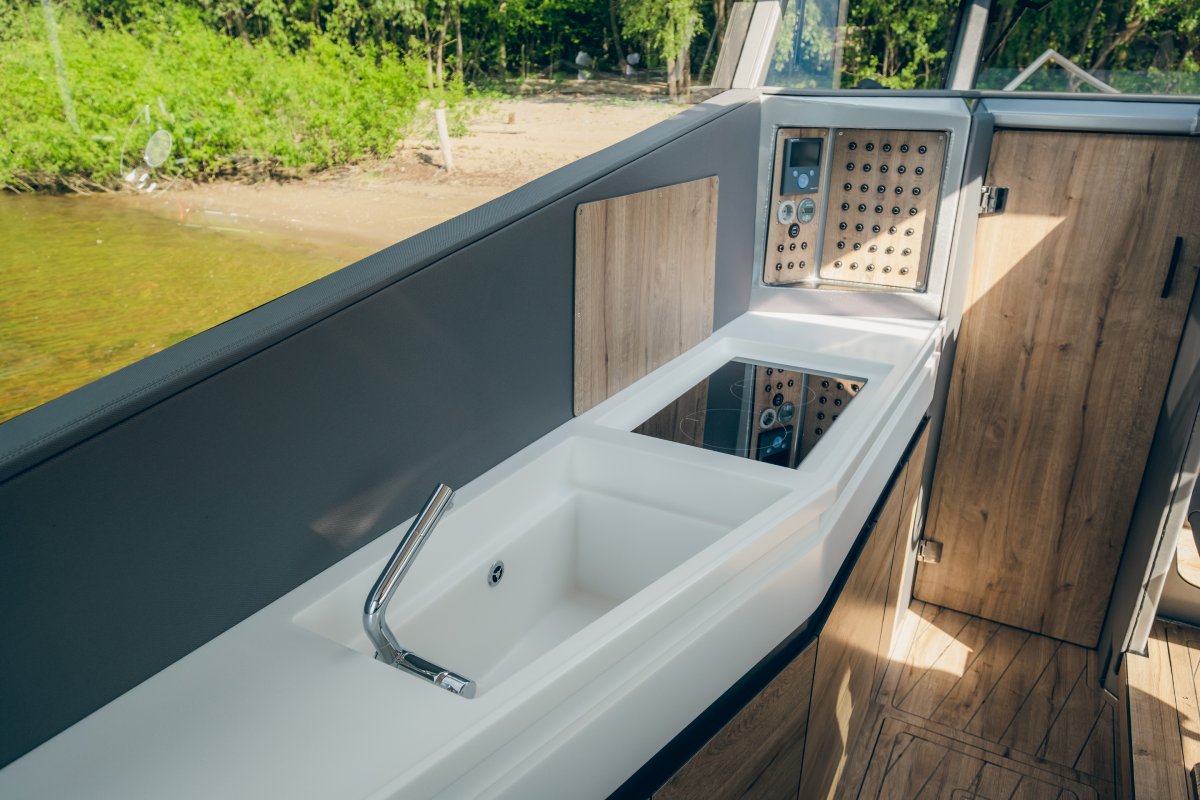 Kitchen block with refrigerator, sink and cooker*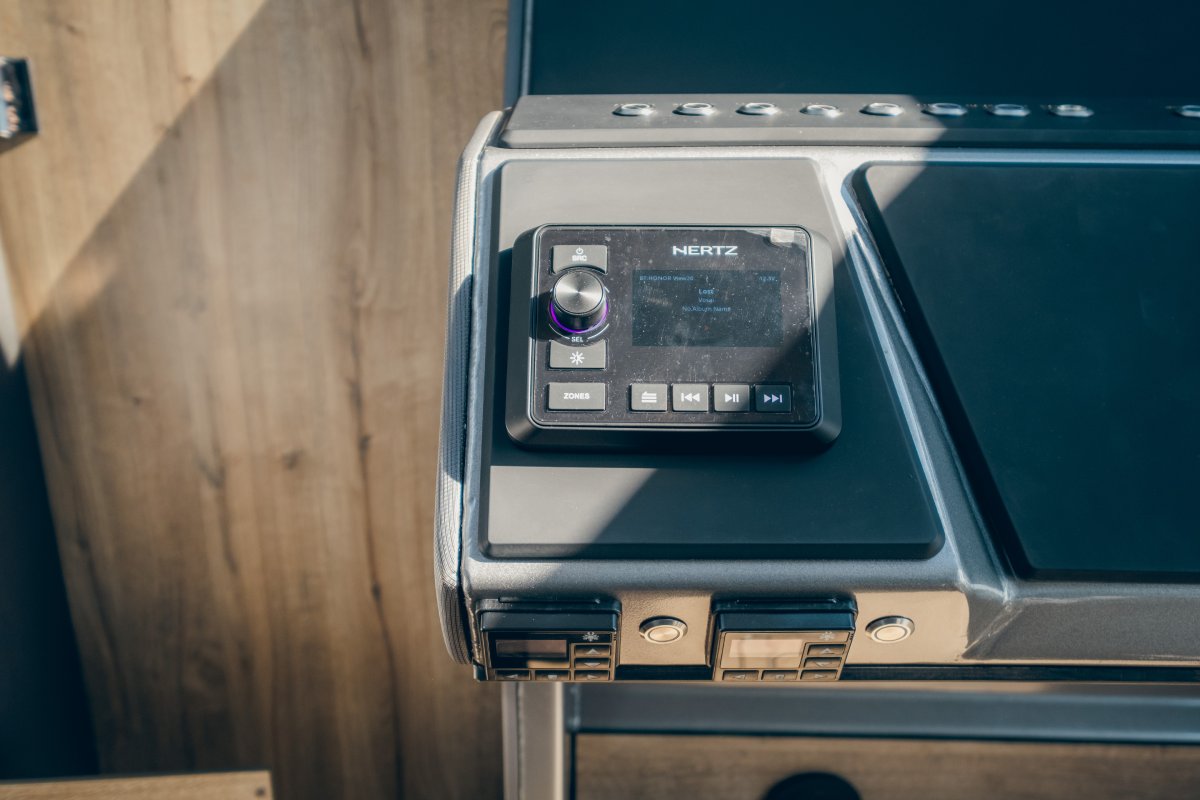 Audio system (Receiver, Amplifiers x2, Speakers x8)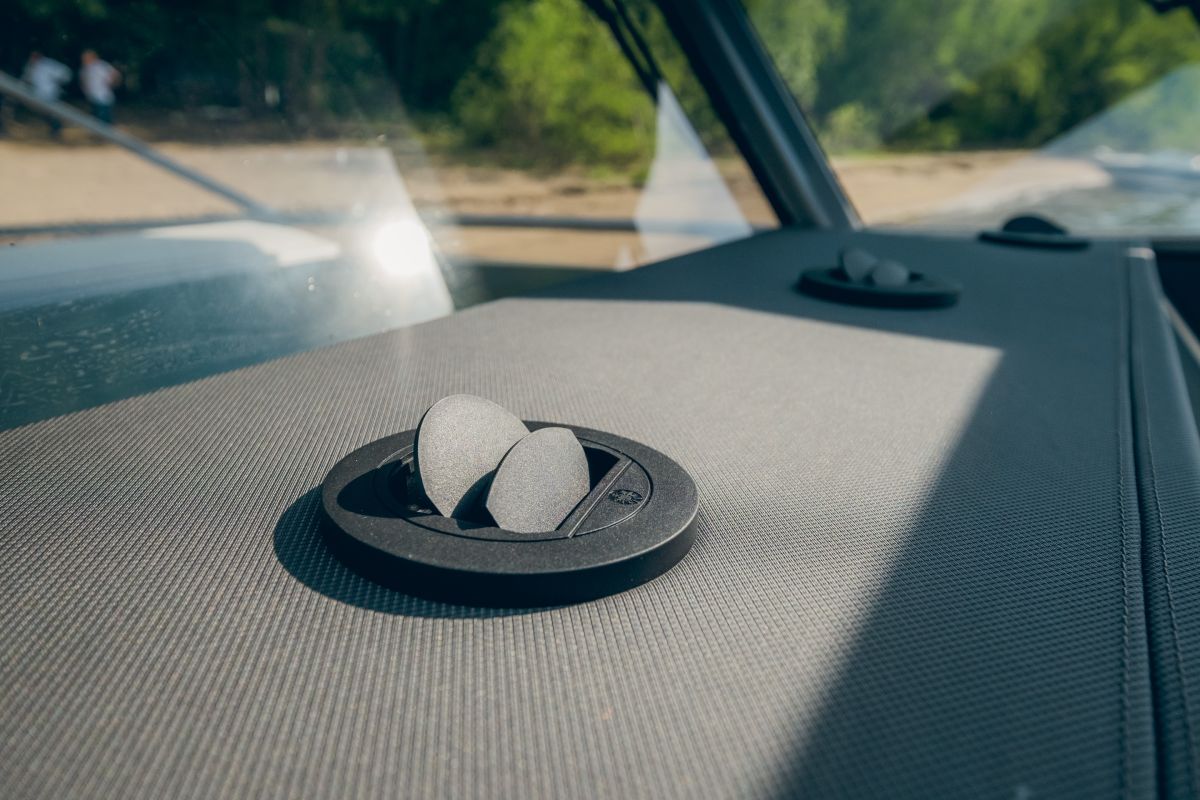 Air heating system inside the cab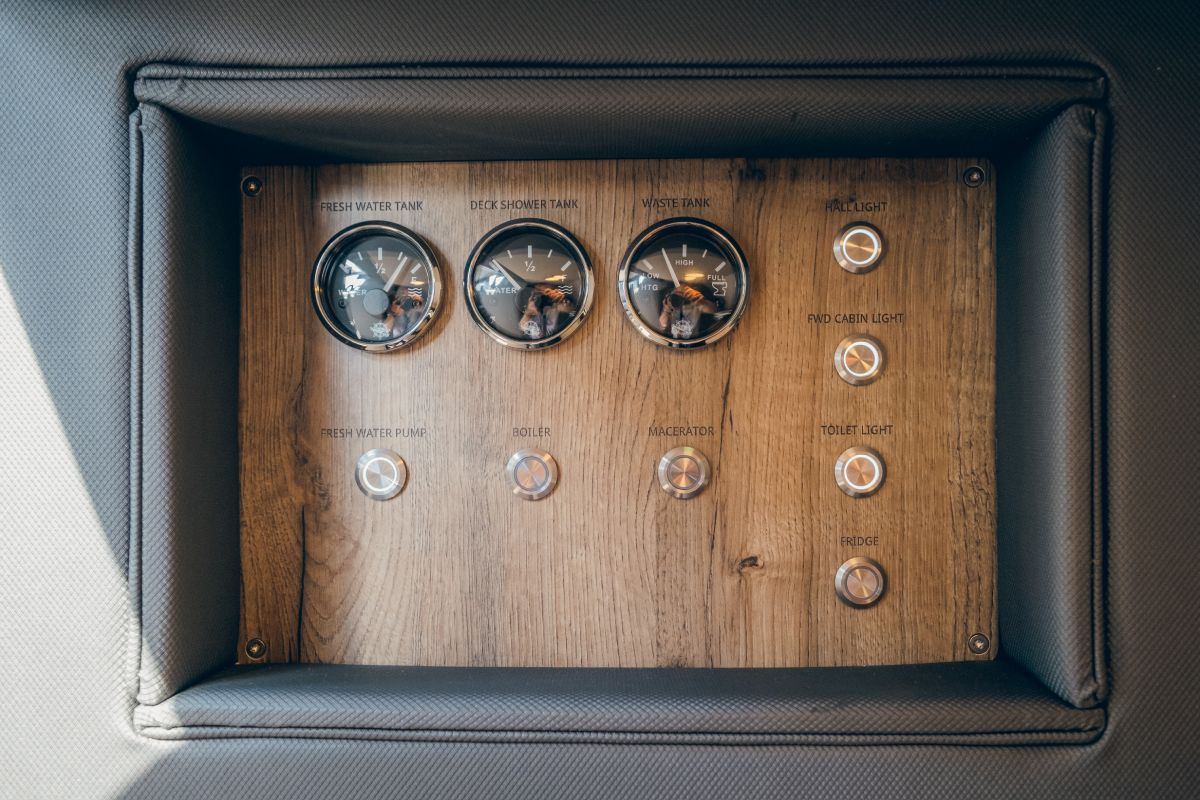 Heating system for shower and kitchen*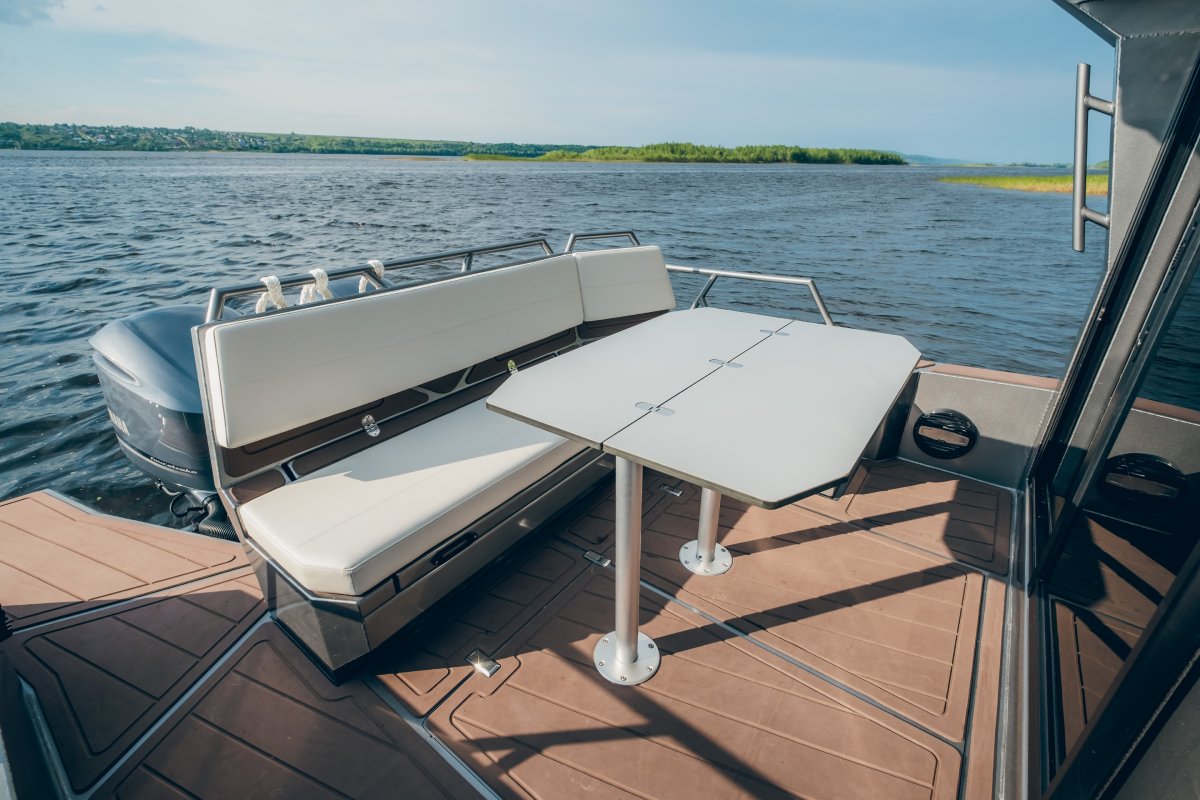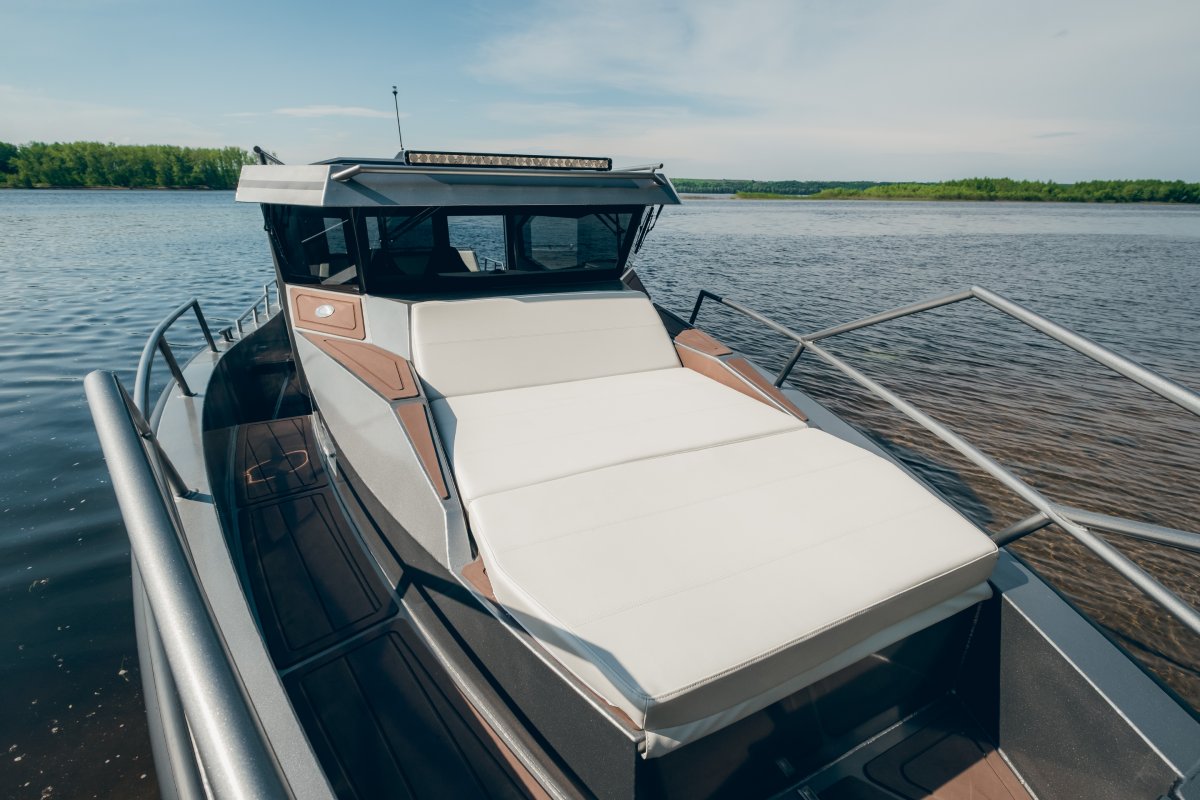 Spradling Silvertex soft cushions on the fore and aft decks
Solar panel recharging system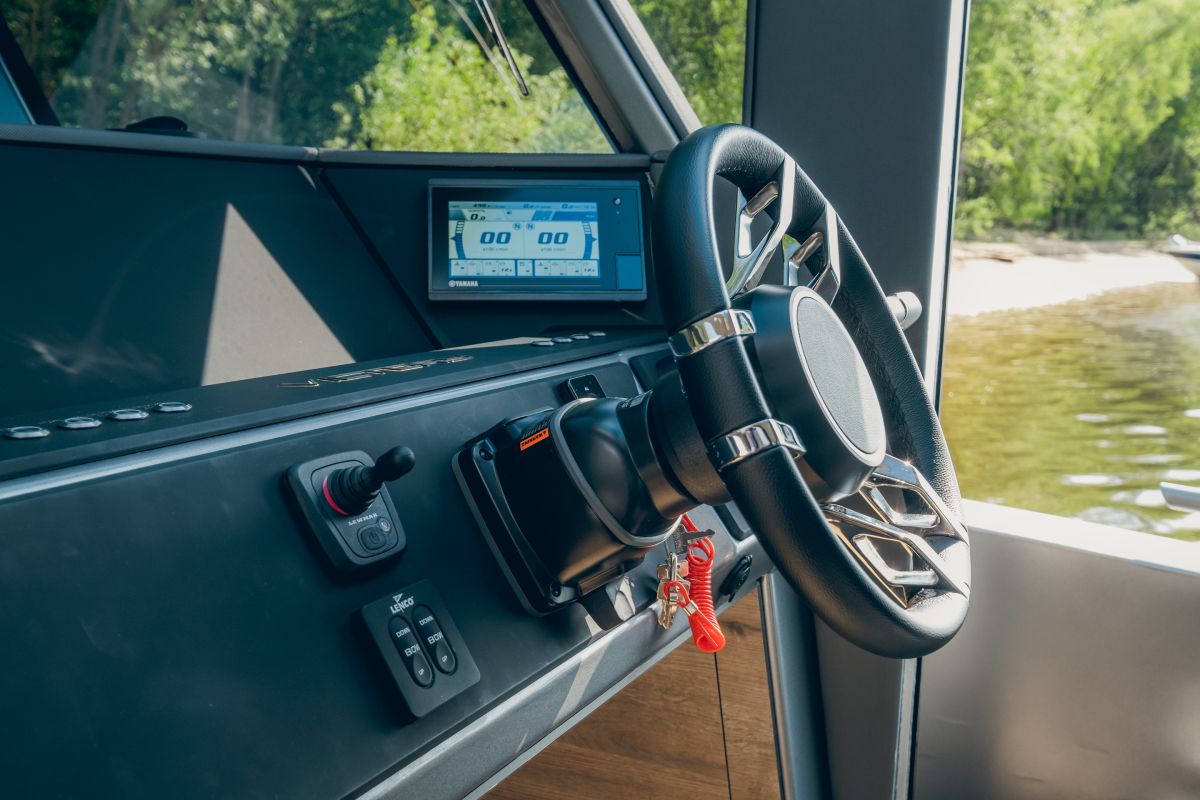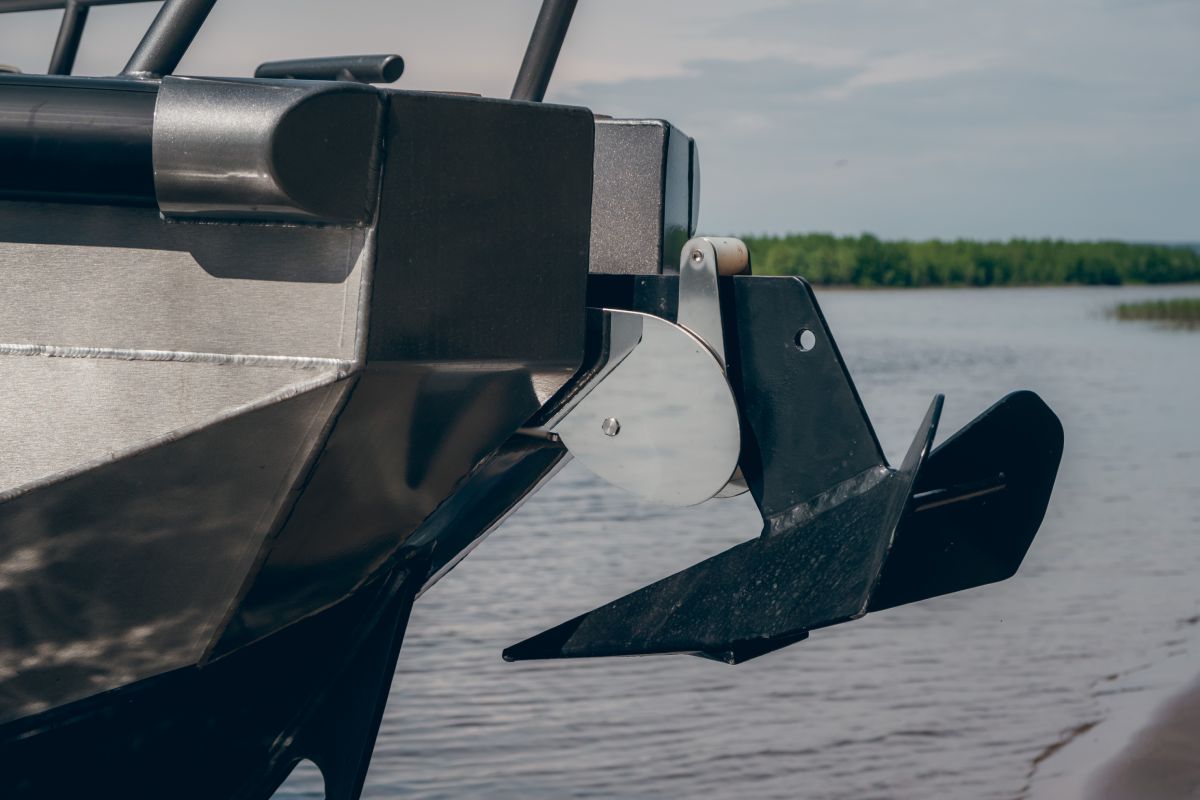 Bow and stern anchor systems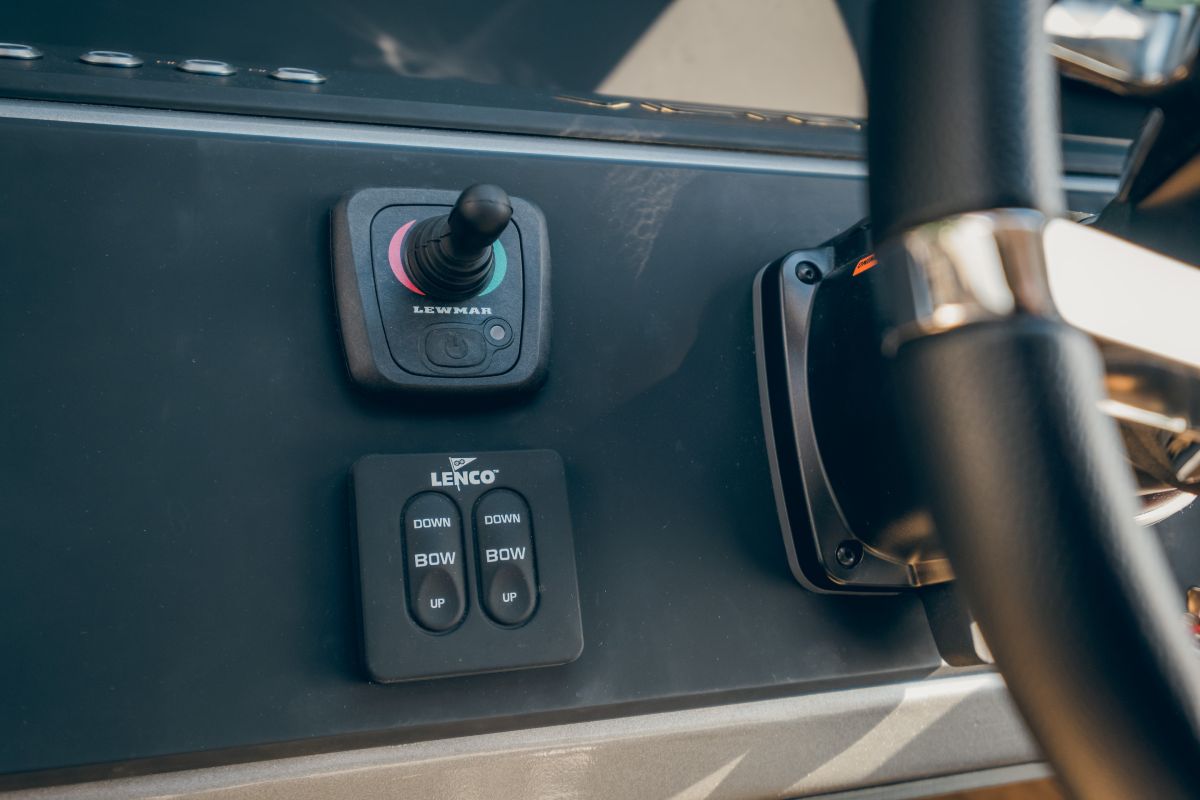 Automatic electric transom plates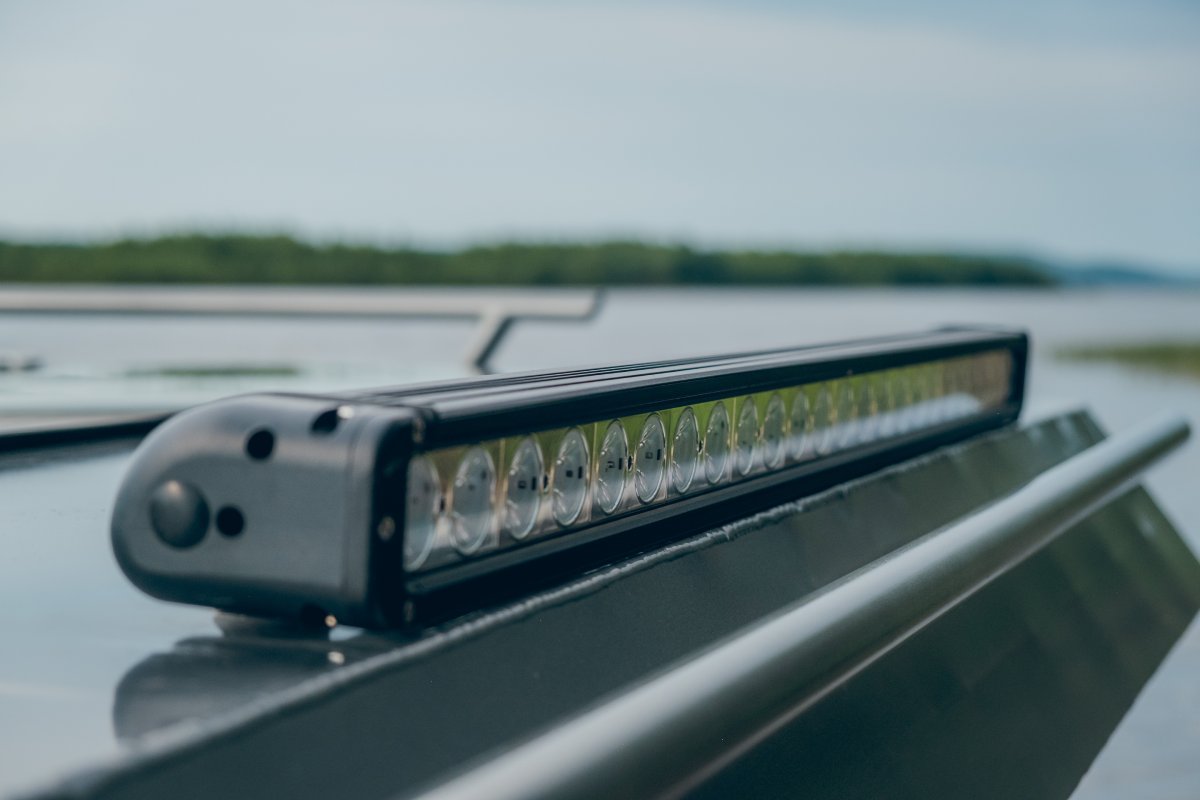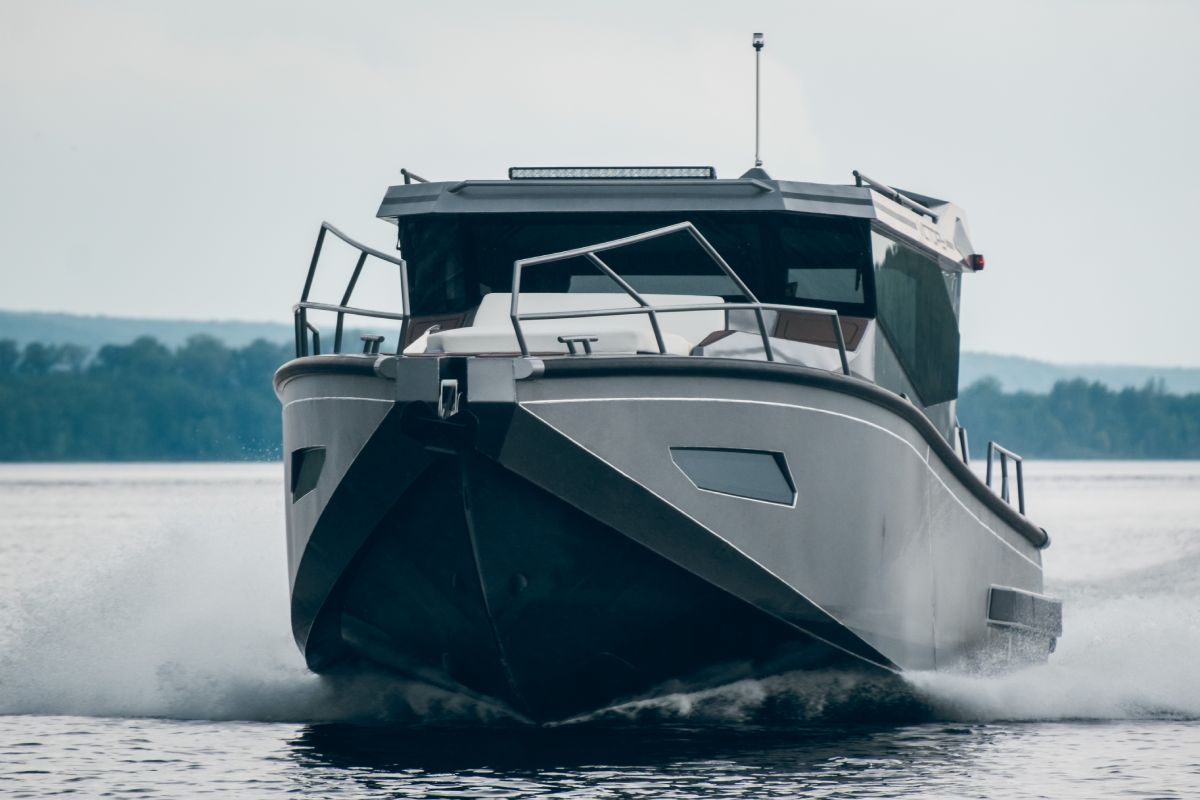 Anti-fouling underbody coating (black)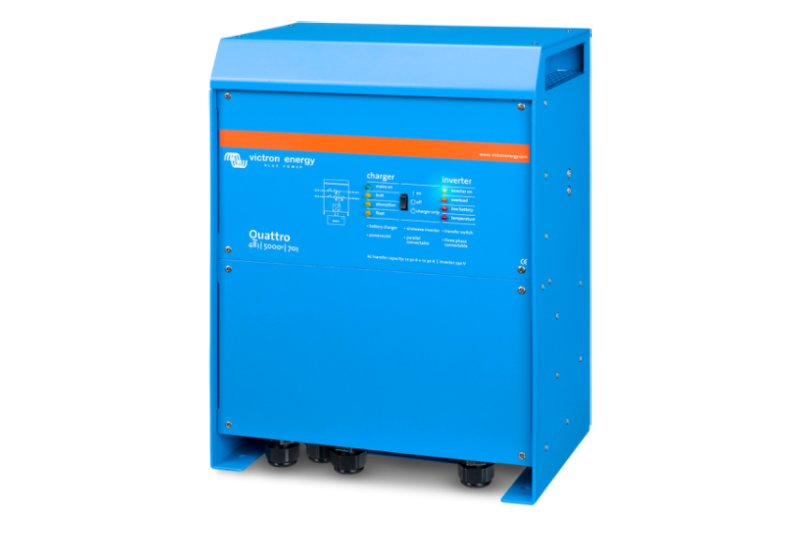 Shore Power System (Inverter Charger)
* Hot water and Cooker are only available if ordering the "Shore Power System" option